An Australian Family Business
QPS is a proudly Australian owned and operated family business.

Over 65 Years of Experience
We have over 65 years of experience in contract manufacturing, blending, filling and transportation.

Automotive, Agriculture, household products and FMCG
We have decades of experience in blending and packaging a wide variety of products, including liquids, powders, pastes, greases, and oils.

We have modern processing plants and DG rated facilities in VIC and NSW.

No Competition with Customers
We do not own brands and we are your manufacturing partner.
Our Focus is Achieving Efficient and Effective Supply
Our fully integrated services help maximise our customers' process efficiency, lower their operation cost, and enhance their production capacity in order to meet Australian and overseas market demand.

QPS is accredited with ISO 9001:2015 Quality Management.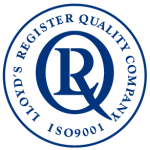 Automotive, Aeronautical, Military and other Quality Standards and Awards.

Contact us for contract packing services that don't
compromise on value or quality.
+61 (3) 9310 1699
Our Dedication to Our Customers
Our dedication to improvement and providing a quality service, has resulted in recognition by many of our valued customers, and of this we are very proud.